About us
About us
The metalworking and machine engineering firm HERN s.r.o. is the largest employer in the Orava region. Since its founding in 1954 the firm has seen a number of changes in its legal form and adaptations of its production programme in the field of machine engineering. Our firm's core competence is the production of details and weldments for tractors, earth-moving and road construction machines, combine harvesters and agricultural equipment, as well as handling equipment and other machines.
The Company is highly export-oriented, with many of its customers being multinational firms and global leaders in their field. We have been suppliers to both John Deere and Caterpillar for more than 12 years.
HERN s.r.o. in figures
Operating in the market since the 1960s
Uses production premises of approx. 35 000 m2
Each year processes more than
15 000 t of material
Produces more than 2 500 different products
Total annual number of product units sold almost 3.3 million
88
Press & Awards
Press & Awards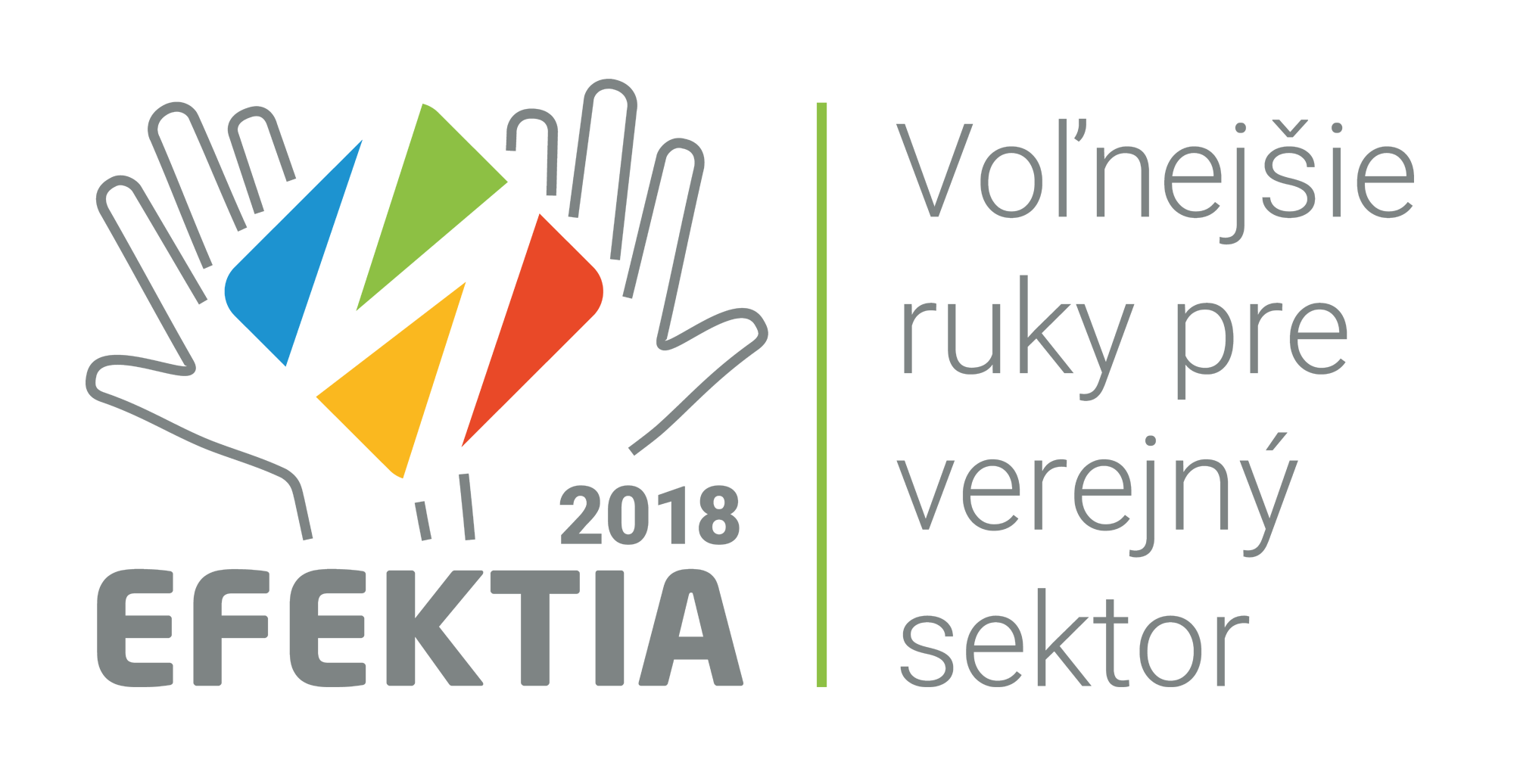 Unique solution of HERN s.r.o. named Multigeneration unit has been awarded by EFEKTIA 2017 in the Private sector - Industry category. Device which utilises not only the benefits of cogeneration or trigeneration, but it does even more. Primarily, the device is designed for heat generation. The secondary product in the form of electricity ensures the running of technologies and objects. Fuel is natural gas in this case. Our company has become the first in the world to put such a solution into practice. Today we have a successful year of operation, saving up to 130,000 euros a year.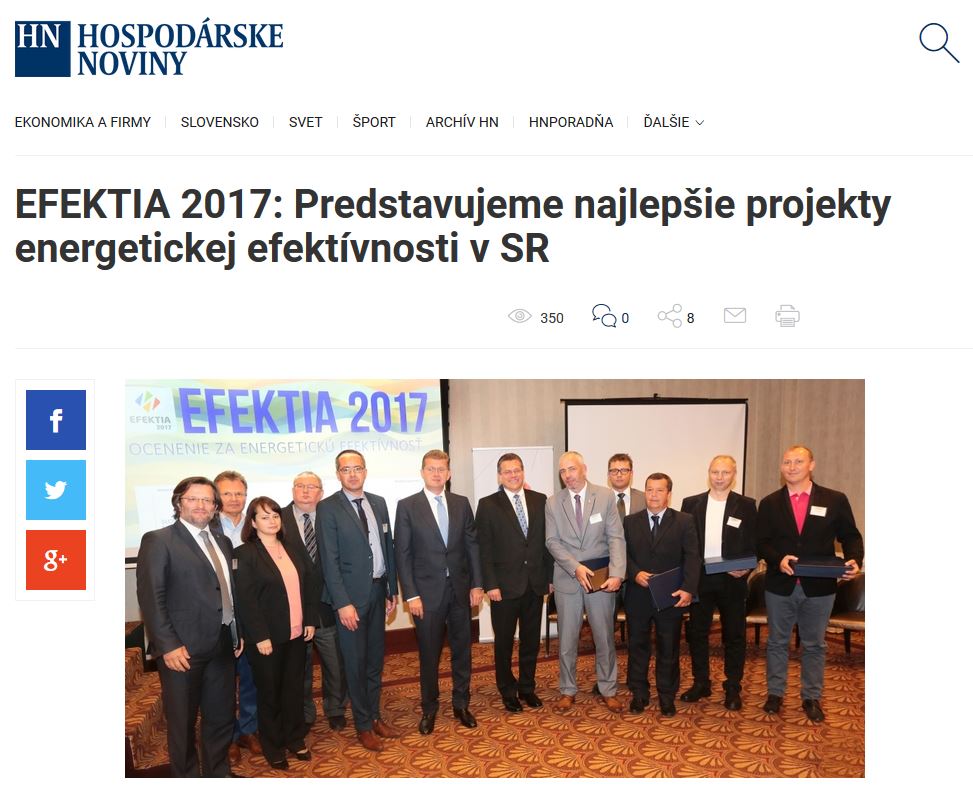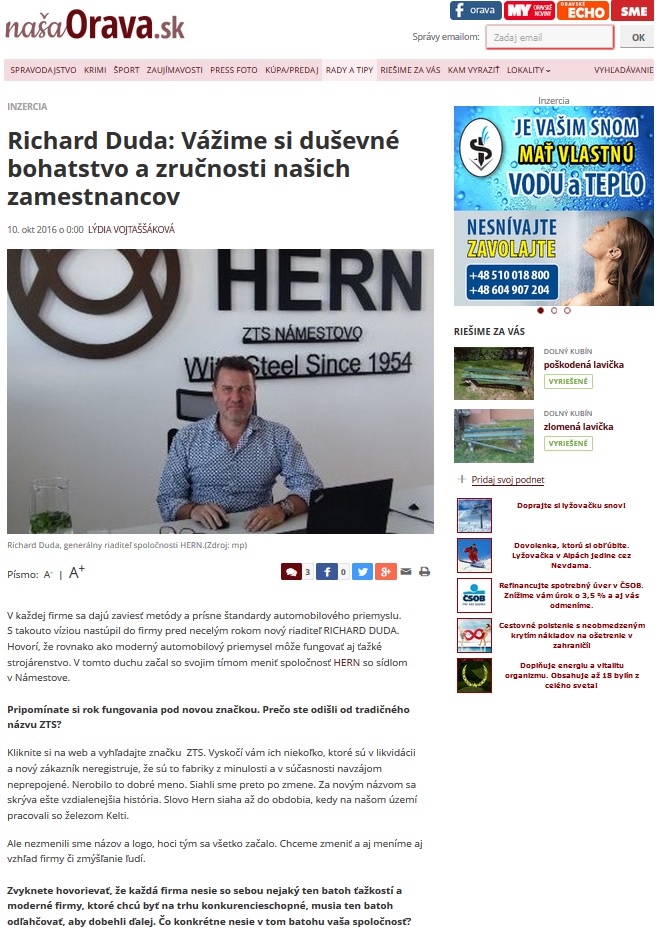 History
History
1954 - 1969
1954 – firm founded as Kovoslužba
1960 – firm transformed to OPP – district industrial plant with production sectors metal, wood, leather, textile, electrical, with the metal sector producing products such as flue doors, racks, shopping baskets, sofa legs, …
1963 – major reconstruction of the firm in connection with the introduction of air-conditioning ventilation pipes for mining plants production
1966 – manufactured the largest air-conditioning ventilator, with a capacity of 1550 m3/min.
1967 – start of construction of a new production hall, beginning of components production for Desta Děčín forklift trucks
1968 – expansion in production of steel structures
1969 – first negotiations with TEES Martin
1970 - 1989
1970 – plant becomes a part of the machine engineering firm ZTS Turčianske strojárne Martin; start of special production – military equipment components
1971 – components production for forestry tractor LKT 75
1972 – start of components production for ZETOR engines
1973 – components production for POCLAIN road construction machines vehicles and LKT 120 forestry tractors
1978 – start of components production for ZETOR URII tractor
1980 – commenced construction of URII pressing and welding shops
1983 – production of components for URII tractors
1984 – cooperation with Ursus tractor manufacturer
1985 – foundation stone laid for construction of URIII production hall
1986 – introduction of enamelling technology, commence production of bases for automatic washing machines
1987 – new project for Mobile Robot Systems
1989 – new phosphating and coating line
1990 - 2009
1990 – set up subsidiary plant ZTS Strojárne Námestovo
1991 – production of protective frames for John Deere tractors
1993 – incorporation of ZTS Strojárne Námestovo as a joint-stock company
1993 – production of first fuel tanks for Caterpillar
1996 – purchase of first laser
1997 – ISO 9000 quality certification
2001 – start up cooperation with firms CLAAS and ATLET
2004 – achieve strategic partner status at CLAAS and ATLET AB
2006 – ISO 9001:2000 certification and DIN 729-2 certification for welding
2007 – ISO 14001:2004 certification for Environmental Management System
2008 – pre-crisis manufacturing boom, record output in technical units
2009 – implementation of new integrated ESO/ES ERP system
2009 – begin production of dashboards for the new division of Claas firm – Claas Tractor
2010 - 2015
2010 – achieve level of key supplier in the Achieving Excellence John Deere assessment
2011 – major alterations to the John Deere and CAT range due to Tier4 design changes
2011 – change of legal form to ZTS Strojárne, s.r.o. (Ltd.)
2011 – Start of New Premises System project, focusing on new infrastructure at the plant, a new paint shop with a cathodic dip coating line and production hall with optimal process stream
2011 – Bronze level certification SQEP (Supplier Quality Excellence Programme) from Caterpillar
2012 – first corporate Black Belt 6Sigma
2012 – record-breaking sales in financial terms for the month and quarter
2014 – starting operation of the new paint shop
2014 – welding robot Cloos in operation
2014 – supplier of the year at Unicarriers
PRESENCE
2015 – Rebranding of the company, ZTS Strojárne is HERN
Corporate culture
Corporate culture
HERN s.r.o. is aware that its success depends on the strong foundations of cooperation with partners, customers, suppliers, employees and other stakeholders. Ethics, morality, integrity, respect and honesty are an integral part of firm's conduct.
These key principles and values of our corporate culture and attitudes to business are set out in the Code of Ethics, which is a binding handbook of conduct for every employee.
Company has implemented internal Code of Ethics.
Quality
Quality
The company HERN s.r.o. Námestovo has many years' experience in the field of engineering, machining and surface treatment of metals.
The company has an integrated management system (IMS) created, maintained and improved pursuant to ISO 9001 a ISO 14001.
Top management is fully aware of the responsibility for the quality provided to customers and the environment responsibilities, and therefore undertake to:
adhere to production quality for customer satisfaction
actively work to minimise the firm's negative environmental impacts.
Based on this, the company's management has committed itself to continuous improvement in the effectiveness of the integrated management system with regard to ISO 9001 requirements, customer requirements, ISO 14001 and prevention of environmental pollution through the integrated management system policy:
Quality policy
RESPECT THE CUSTOMER
We shall respond to our customers' individual requirements and shall work to deepen relationships in partnership.
QUALITY COMES FIRST
We guarantee the quality of work performed through our high-quality products.
Our constant goal is to increase the effectiveness of our quality management system.
ECONOMY AND EFFICIENCY
By regularly assessing processes we create a tool for measuring work efficiency.
The drive to reduce costs is constant.
OUR PEOPLE
We value creative and professionally skilled workers. Through motivation to productive and high-quality work we create the conditions for higher economic performance and greater work satisfaction for everyone of us.
Environmental policy
Deal with past environmental burdens.
Reduce costs by saving energy and natural resources.
Improve waste management – its reuse or recycling, recovery and processing.
Continuously improve environmental performance indicators and regularly evaluate environmental performance.
Train staff in order to raise the level of environmental awareness in all organisational units at the firm and also among suppliers and contractual partners.
Certification
93